Earlier this month we introduced you to DuckyWorld through our post on wanting to write for their blog.
We have suggested that they come on board with us and do a blog, and hope to have discussions with them soon.  However, we thought it might be entertaining for them to see what an example post could be like on their blog.  This, of course, is one of many.  Since their products are so fun and cats always like them, the possibilities for their blog are endless.  Here it goes…
The DuckyWorld Yeowww! Catnip Banana!
If you haven't introduced your cat to our Yeowww! Catnip Banana, we highly suggest you do.  Not only for their entertainment, but for yours as well.
The Yeowww! Catnip Banana has become a hit on YouTube!  Folks like to post videos of their felines bunny-kicking the banana. 
So we thought we'd share some of the videos with you, not only for a good laugh but also so you can witness for yourself what will make your kitty go, "Yeowww!" for the Yeowww! Catnip Banana!  Enjoy!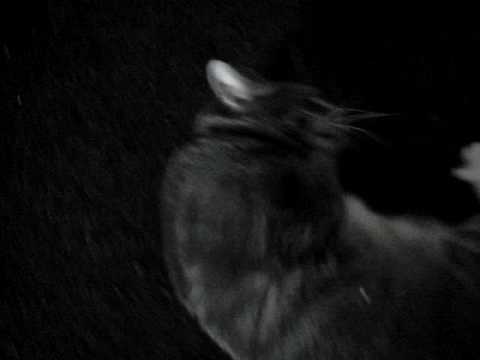 If you'd like to see more videos on YouTube of the Yeowww! Catnip Banana, you can simply enter "catnip banana" in the search bar to find more. 
Do you have a great video of your cat with his or her banana?  Please share it with us by posting a link in the comments below.  We might even feature she or he on a future blog post.  Or feel free to visit one of our retailers, to find Yeowww! products in your area.
…and quite frankly, that is how easy it needs to be!  With a couple of hundred posts similar to that, they would be winning the number 1 spot on Google for keyword terms related to the catnip banana.  With the help of Compendium Blogware and Business Blog Writers, we have no doubt that DuckyWorld Products could have a corporate weblog that was not only a huge traffic builder for their site, but also an incredible lead generator for their marketing efforts.
Of course, it doesn't hurt that YouTube is the second largest search engine in the world next to Google!  The only problem is that many folks don't know who actually makes the catnip banana.  They just know of it as the catnip banana.  With a constantly updated blog with great content creation, folks will soon know who the manufacturer is and where to buy it!