So you've heard about Twitter, but barely know what it is.  Your son or daughter has probably explained it as having text messages from folks all over the world.  This great YouTube video does an excellent job explaining Twitter.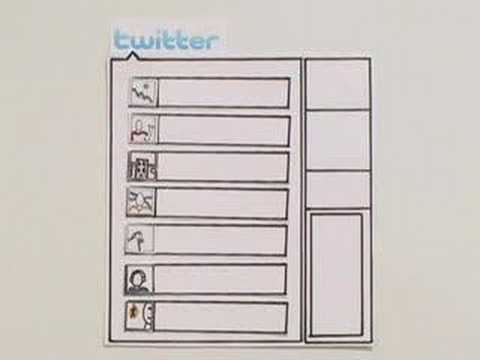 Now, you might be thinking, "Well, that's nice.  I am glad Carla can talk about her favorite cup of coffee, but how is it going to help my business?"
Well, depending on your industry, product or service it may be a huge help or it may not.  With a Twitter search you can look for keywords to get leads for your company.
Take Alpine Snowguards, for example.  They sell snowguards to folks that are getting a new roof or who need them for an old roof.  Snowguards are little devices installed under the shingles to keep snow from creating an avalanche onto everything on the ground – whether it be you, your car or something else. 
Most folks don't know what a snowguard is or that they may need them.  If we do a simple search on Twitter with the words, "roof snow", we yield some very relevant to Alpine results:
javagiraffe: either there are reindeer on the roof or a big pile of snow just fell off the church… spooky noises. i should head home…
MILLIE_2: Holy fuck a whole bunch of snow just fell off my roof and shook the entire house omg 😮
Erin_In_Iowa: @fmk1684 No drywall tonight. Hubby is shoveling snow off the roof instead. That means I get the night off. 🙂
chipmunk_lina: Huge piles of snow falling down the roof – kinda wish the neighbours dog was under it
You'll notice that Twitter highlights your keywords in bold.  All four of these tweets show the need for snowguards!  With the exception of the last one, these folks don't know what could happen if someone or something was under that snow that falls off!
So, that's why it is a good idea to spend some time on Twitter for Alpine Snowguards.  They would see an increase of hits to their website and possibly even orders.  The ideal situation would be for Alpine to supply a link to these folks showing the actual damage built up snow on a roof can cause. 
Twitter is a powerful machine for businesses.  It can be a brand monitoring tool, it can be a lead generator with a soft sell because folks already need these products, and it can be a great source to get folks to your booth at a trade show!
As Business Blog Writers, we have many Twitter ideas for your business and with our Twitter Service, we can write and monitor for your Twitter account, if you'd like us to.