I know, it's a SHOCKER that we want to blog for another pet product company.  This time it is DuckyWorld Products.  You may know them as the folks that make the Yeowww! Catnip Products.
DuckyWorld has an excellent approach to marketing and moreover, excellent products.  They sell through retailers, both online and in your community.
I believe their launch product was Yeowww! Catnip Banana
, which is an excellent product.  I am not sure what it is, but it is something in the organic catnip that just makes cats love it. 
Watch this video of Rags, an almost 19-year old cat! into the Yeowww! Catnip Banana: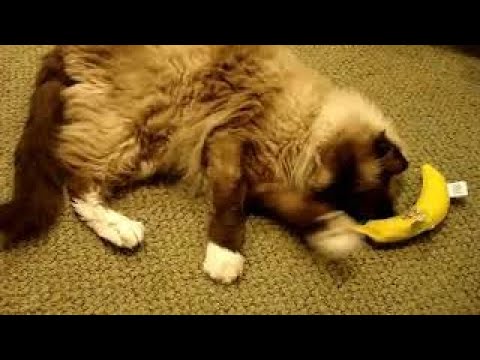 Of course, younger cats like their products too.  Here is Caymus, a 4-year old Ragdoll with the Yeowww! Catnip Banana: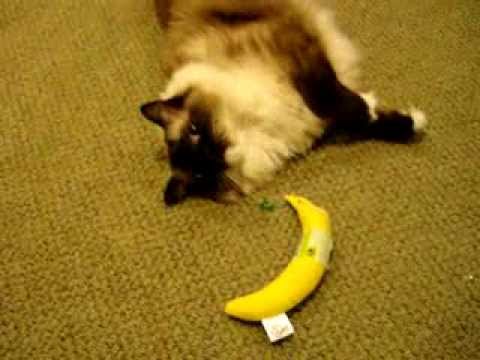 How a Blog Would Be Beneficial for DuckyWorld Products:
Lead Generation – by using blogging software, such as Compendium, specific keywords are targeted and achieved.  As a result, in 3 months' time, their organic search traffic would be greater and better targeted towards their business.
Product Launch – if DuckyWorld is going to launch a new product, then a blog is a great way to do it.  In fact, by having a blog, DuckyWorld would be linked to more blogs, and therefore, it would be like a domino effect through the blogosphere when a new product is launched.
Up-To-Date Online – Without a doubt, one of the biggest advantages of having a blog is that you are up-to-date online.  With constant new content, Google and other search engines will love DuckyWorld and their spiders will visit more frequently.  Also, if they hire us to blog for them, as Business Blog Writers, we will keep track of words like "Yeowww! Catnip" and "DuckyWorld" and alert them to what websites those words are appearing on and what they are saying.
Ideas for the DuckyWorld Products Blog:
Where does the name DuckyWorld come from?
Where did the name Yeowww! come from?
Where did the idea of making catnip toys come from?
Why is Yeowww! Catnip so potent?
What is their most popular product and why?
How successful are their holiday lines?
Sweepstakes that involves customers posting videos of their cat using a DuckyWorld product.  Best video can win a supply of products or something along those lines.
And much more!
Please contact us if you have any suggestions for DuckyWorld and how a blog might help them, or simply leave a comment below. 
Post by Jenny Dean